Once upon a time, there was and will always be... Ses Bruixes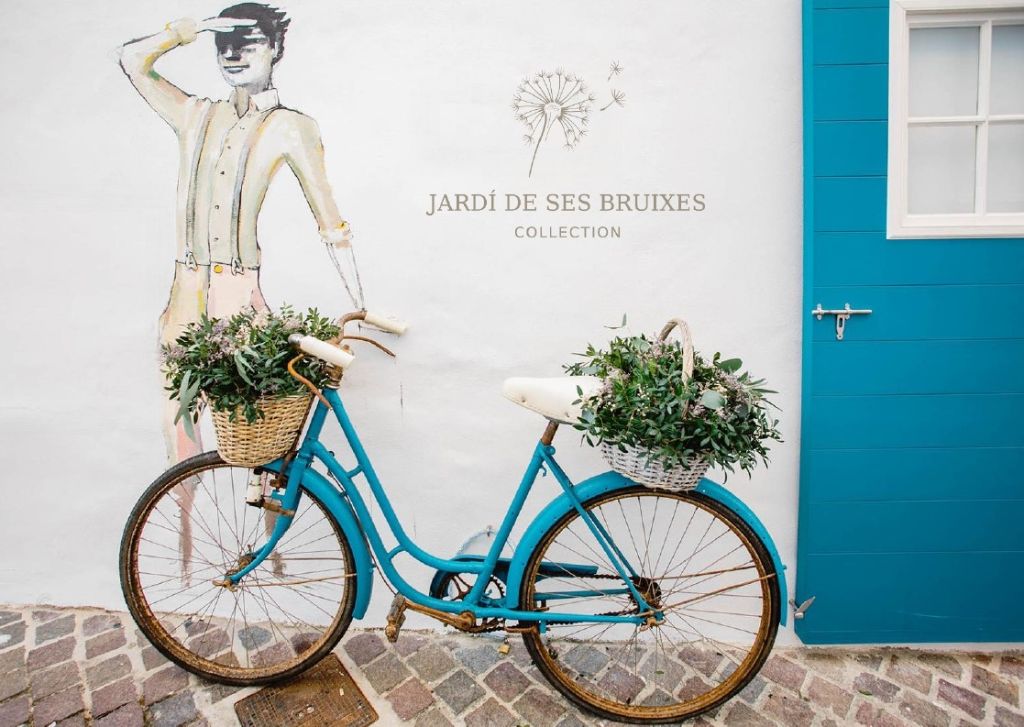 When we were already starting to say goodbye to winter, still remembering wonderful moments from last Christmas and its scent of cinnamon, and we were getting ready to be dazzled, as we are every year, by the brightness of the orange blossoms in our courtyard and the aroma of the jasmine plants that climb the walls of our terraces and balconies, the world suddenly stopped in its tracks.
This year the explosion of spring at Ses Bruixes has not had any spectators in the front row, or the second row, or any other row for that matter. In reality, this tremendous shock has served to wake us up.
The planet has spoken, clearly and forcefully. It has made us realise, more than ever, just how fragile our ecosystem is and, at the same time, how grateful it can be. Facing this terrible pandemic in Menorca has made us love it even more. The island has accompanied our confinement by dressing up to the nines, as if preparing for our return. And its inhabitants have supported and cared for each other in a great demonstration of solidarity, respect and empathy. We have done things right: we are a grand little island!
The truth is that this fateful virus has unsettled us and we cannot gauge its effect going forward on the way we relate to one another, the way we travel, in short, the way we live. What is clear is that we must not allow it to overcome us, because life is too marvellous for us just to give in.
And, as my father used to say, 'storms are for riding out', so with that attitude we are preparing our return, studying a lot and closely following all the recommendations and updates published by the health authorities to find solutions that guarantee the safety and health of all.
This situation is a wake-up call so that we don't get distracted, so that we continue our education and training, so that we don't settle for less and so we can be more creative than ever.
We have designed detailed protocols and action plans for each area within our company, implementing in our daily tasks the use of innovative cleaning and disinfection methods such as dry steaming at 160o with ionised water, ultraviolet rays and ozone, so that they complement each other (because not everything works for everything!). We have set up a research and working team comprising several members of the Ses Bruixes team, an industrial engineer, an external food technology development company and the companies with which we usually collaborate on occupational health and safety risks, to design a risk management plan adapted to all our facilities. That's the great thing about being small, we can control everything down to the smallest detail.
In the end, our goal is to curtail the possibility of entry or spread of any pathogen that could compromise the health of our visitors and our staff.
By the way, did you know that regular hand washing reduces the spread of any virus or bacteria by 80%? Prevention is always the best option. As a result, you will see that we have distributed hydroalcoholic gel dispensers throughout all our access and transit areas.
And until the ban on hugging is lifted, we can still at least send winks from one table to another, because we are fortunate enough to have a wonderful patio, which allows us to keep our safe distances while still enjoying a magical space.
Without a doubt there will be changes, because that's what we have to go through for now. For the sake of responsibility, respect and safety. But are not about to lose our essence or our eagerness to take care of our island, strengthening our commitment to sustainability and to continue supporting (now more than ever) local commerce.
When you are at Ses Bruixes, you will be part of the family, and we will take care of you, because we don't know any other way to do it. What we want is for you to enjoy the Ses Bruixes experience 100%, so don't worry, we have masks, gloves, thermometers on hand and an action protocol in case you suspect you might be sick that we know like the back of our hand, because that is how we look after our family.
When you come to Ses Bruixes, you can forget about viruses completely, since we will be already be there dealing with them for you.
Anja Sánchez-Rodrigo Wickers
CEO & Founder