Summer is here and with it comes the new menu at Es Jardí Cafè & Restaurant: colour, freshness and spontaneity on your plate.
Refreshing starters to whet your appetite and perfect for sharing... because as the saying goes, 'to share is to love'. And, we can assure you, that love in abundance is what each dish exudes, because not only is the local produce, which has travelled very ittle or not at all, spectacular, but the care we put into each dish is infinite.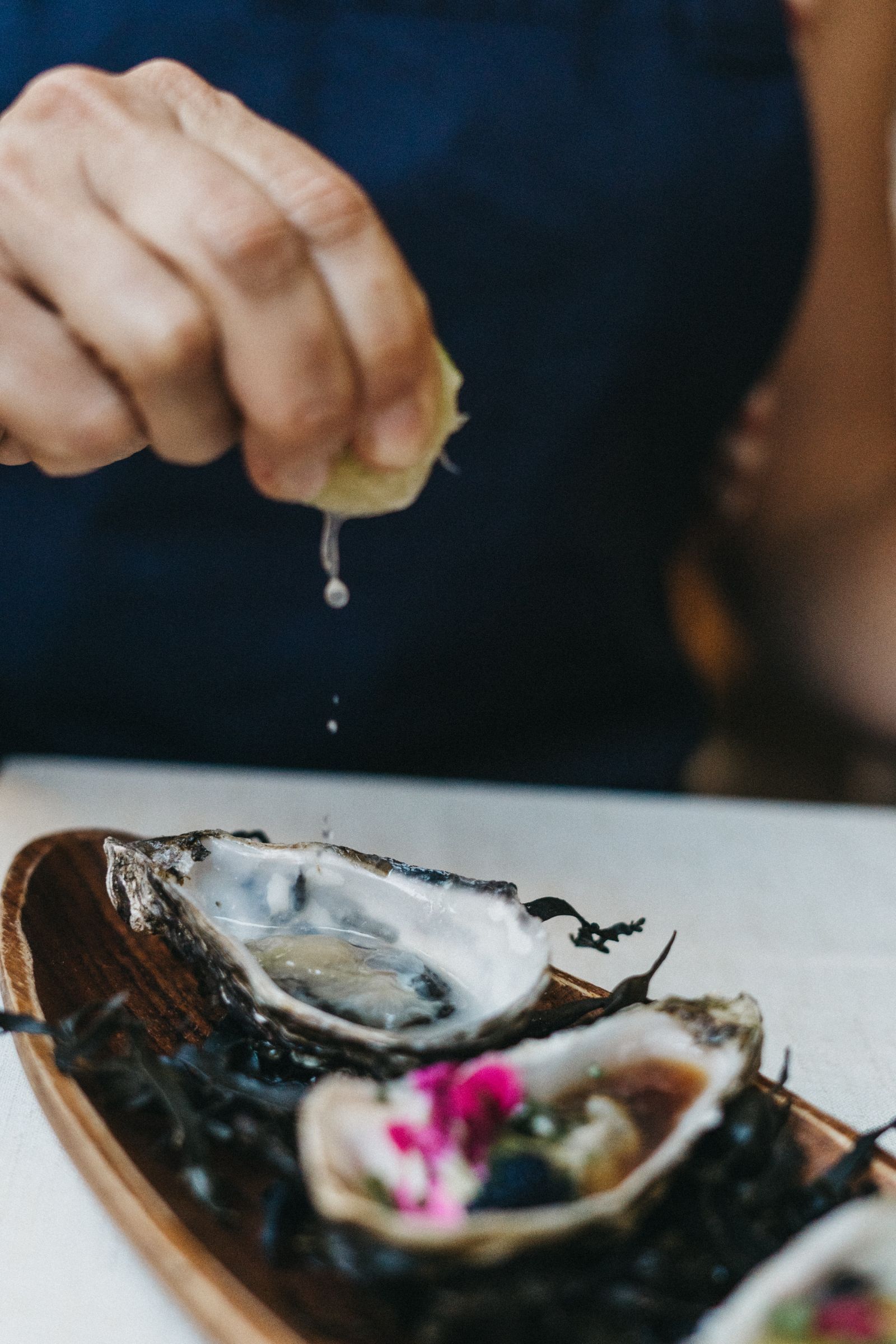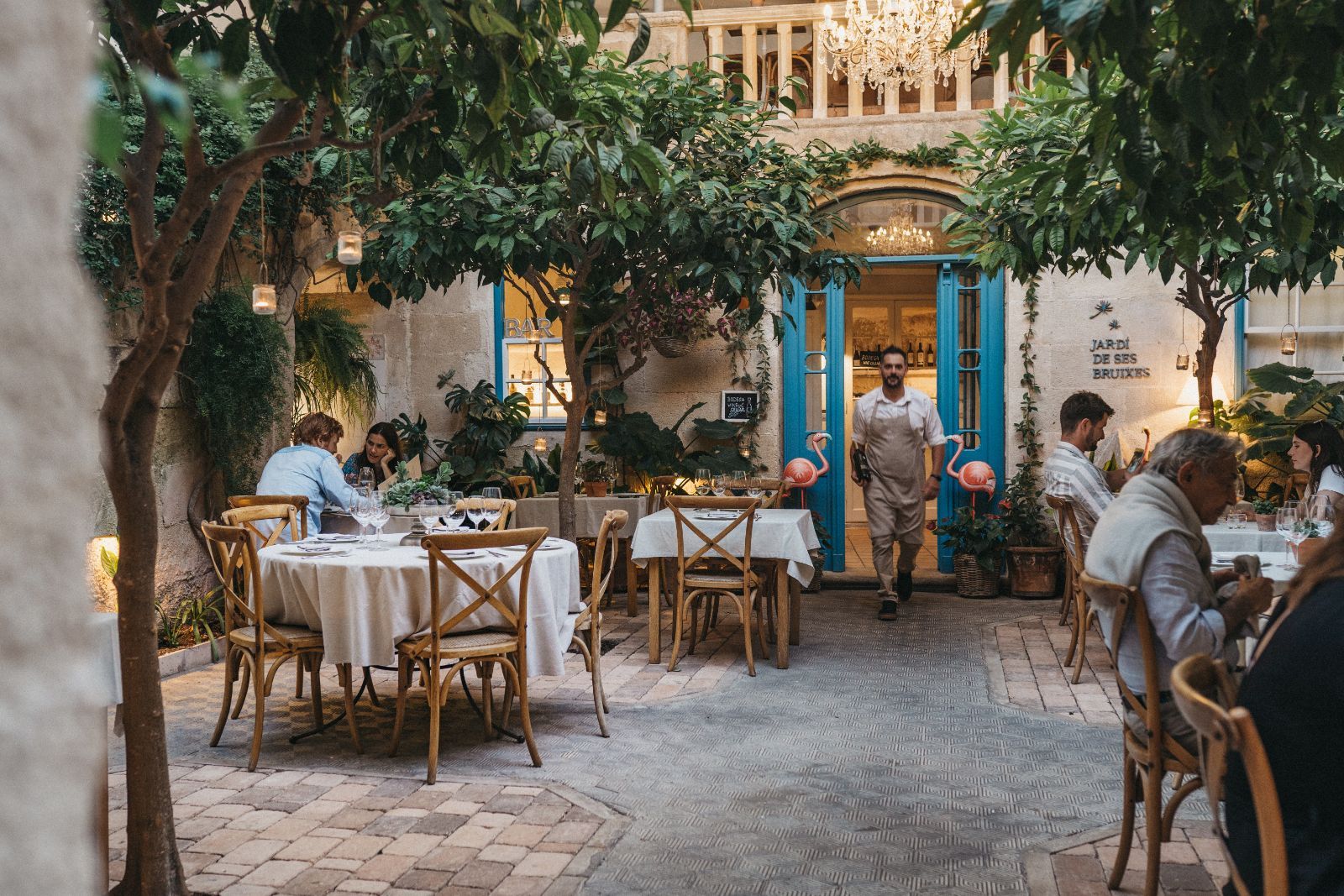 Oysters in three versions for those who want a prelude in style: natural, in ceviche and with ponzu sauce, which we prepare on the premises for four....
Not to be outdone are the warm pickled carrot that gives the sparkle to our mussels - from Mahón, of course - or the fruit, lime and chilli salad, from which we have taken away a little of the bravura to ensure the explosion of flavour and colour.
The Minorcan beef steak tartar cut and seasoned on the spot is a revamped classic on our menu and, as they say, to finish conquering you via your stomach, we have the perfect accompaniment: our home baked focaccia with - wait for it! - parsley and strawberry pico de gallo hummus. Spectacular.
Moving on, we have a well-balanced offering of seafood, vegetable and meat main course dishes. Roasted octopus on ajoblanco with figs is a blast of summer on the palate. For those looking for a loving experience - gastro-loving, that is - the leek confit with foie gras and prawn sauce is, without a doubt, the best choice: creaminess, intensity, flavour...
Our roast beef in its rather mischievous version is both delicious and fun. Pink and juicy steak, homemade pickles, the kind of gravy that is left to simmer and develop for hours and all this within an artisan brioche from Can Pigalle. A guaranteed eye-opening bite.
The fish, fresh from the fish market, does not need or want a lot of paraphernalia, so it is cooked in its own juices and accompanied by some of the greenest of green vegetables.
For those who are unable to avoid eating meat, our Minorcan beef tenderloin is a definite winner. Seared on the grill, plain and simple, with good olive oil and vegetables so it doesn't get lonely. And also our more exotic and spicy option: pork cheek, again from Minorca, in Thai yellow curry. It melts in the mouth, unfolding its aromas and the journey begins.
When it comes to desserts we like to indulge... we love to try different things, so one day we take the classic route with a cheesecake and another day we get a bit more creative with a matcha tiramisu with lychees. You have to be there and try them.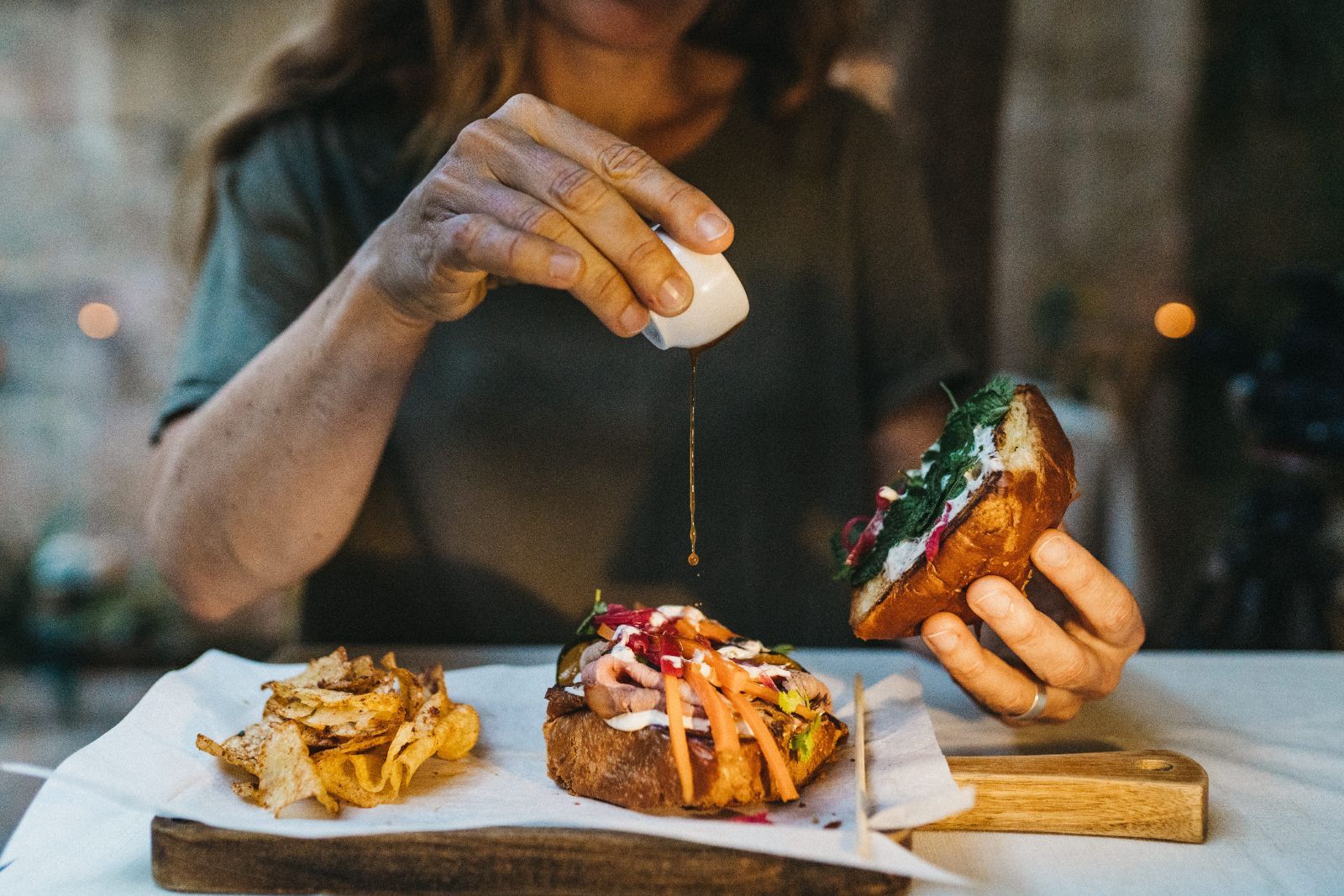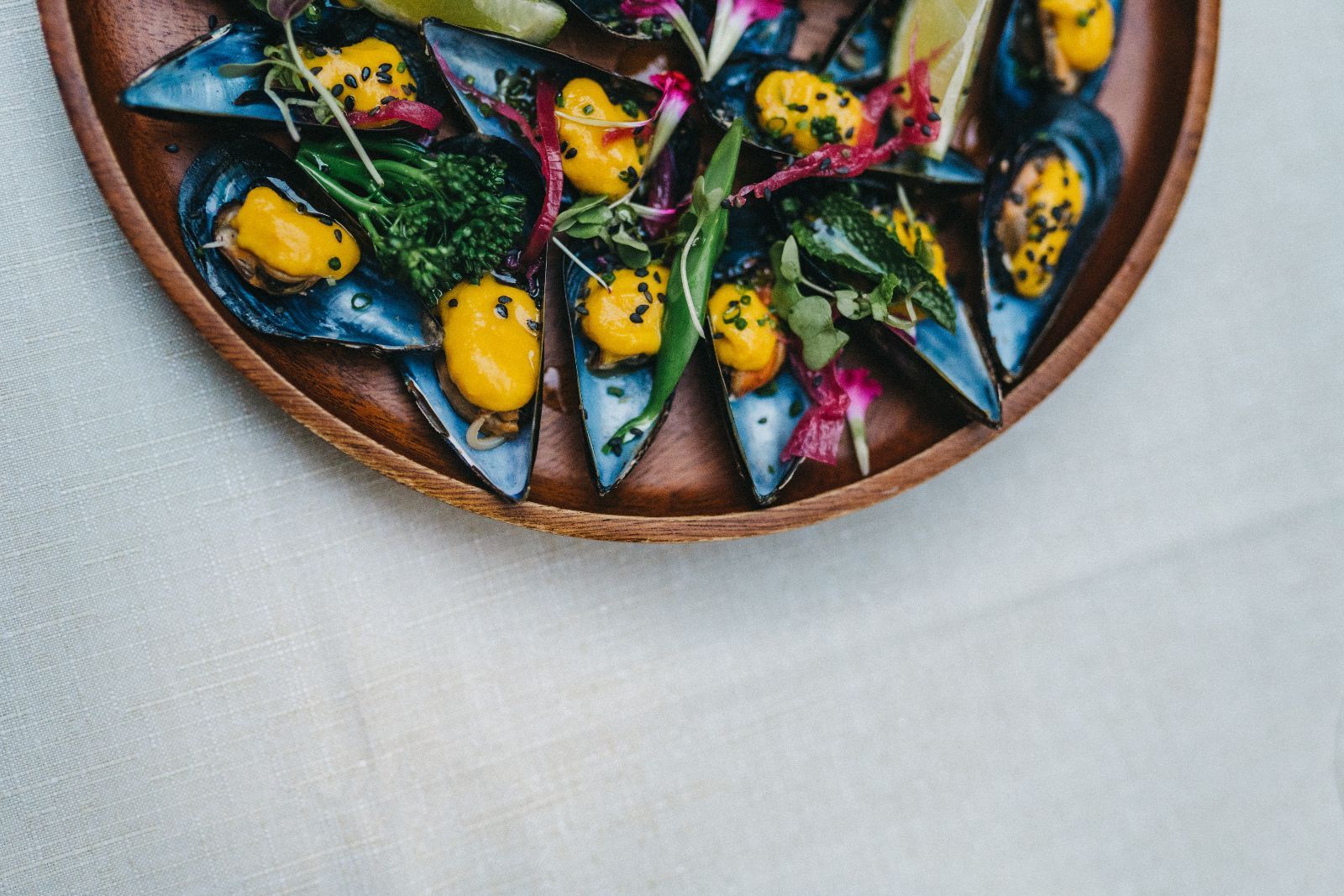 A magical space
Es Jardí Cafè & Restaurant, located in the courtyard of the Boutique Hotel Ses Bruixes, is possibly one of the most beautiful and romantic places in which to have breakfast, brunch or dinner in Mahón.
Four orange trees, from whose oranges we make marmalade when the season comes around, preside over this courtyard of a typical manor house from the early 19th century.
Marés stone arches and balustrades adorned with jasmine and bougainvillea, sash windows and hydraulic tiled floors form the backdrop for diners, guests or passers-by, who can enjoy breakfast or brunch done the way it is done at home: all prepared in our kitchen, using ingredients sourced from small local producers and pastry recipes handed down from mothers and grandmothers.
The dinners follow the same style: our aim is to make our guests happy through frank locally-sourced cuisine, prepared with love and utter respect for the product. No unnecessary frills.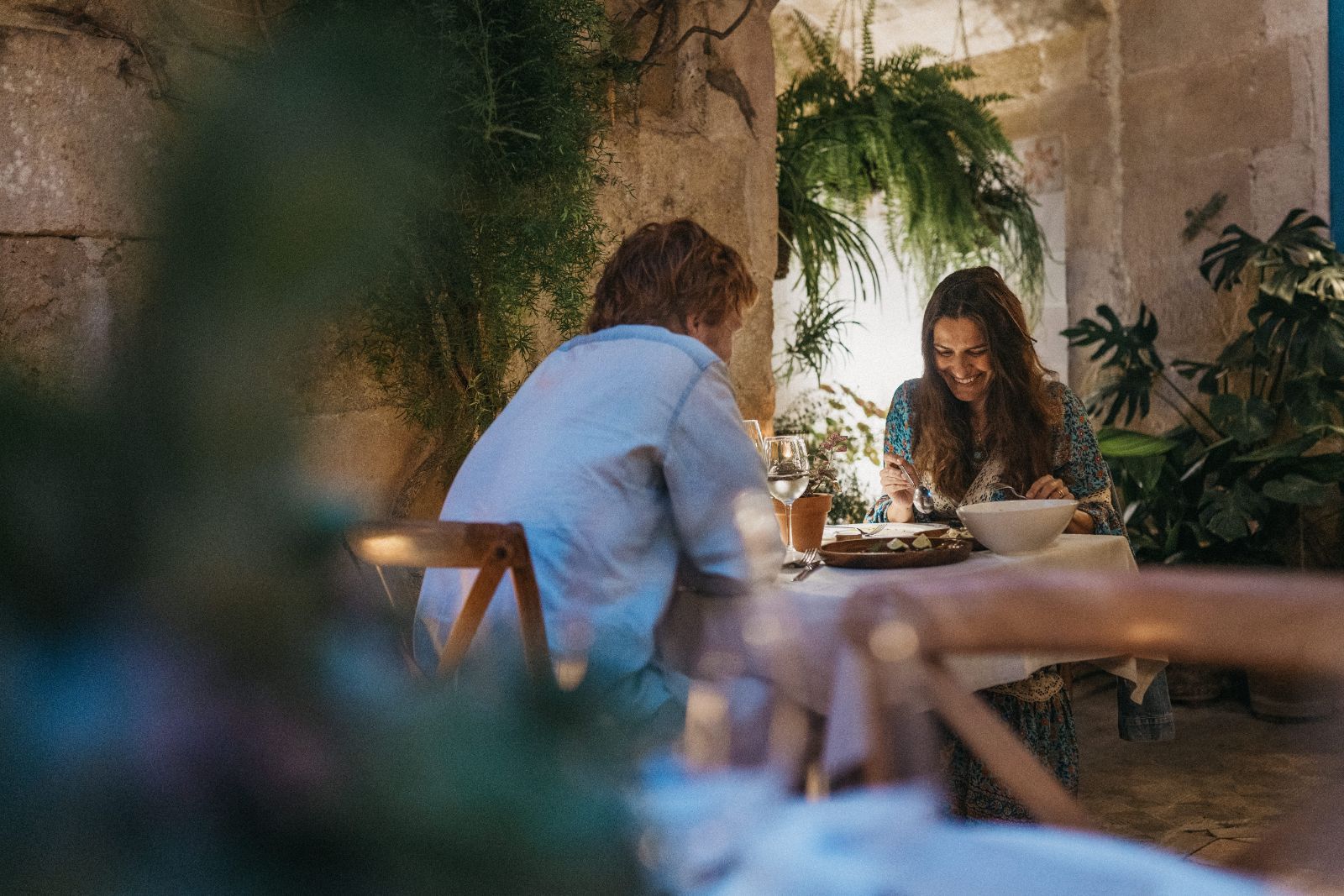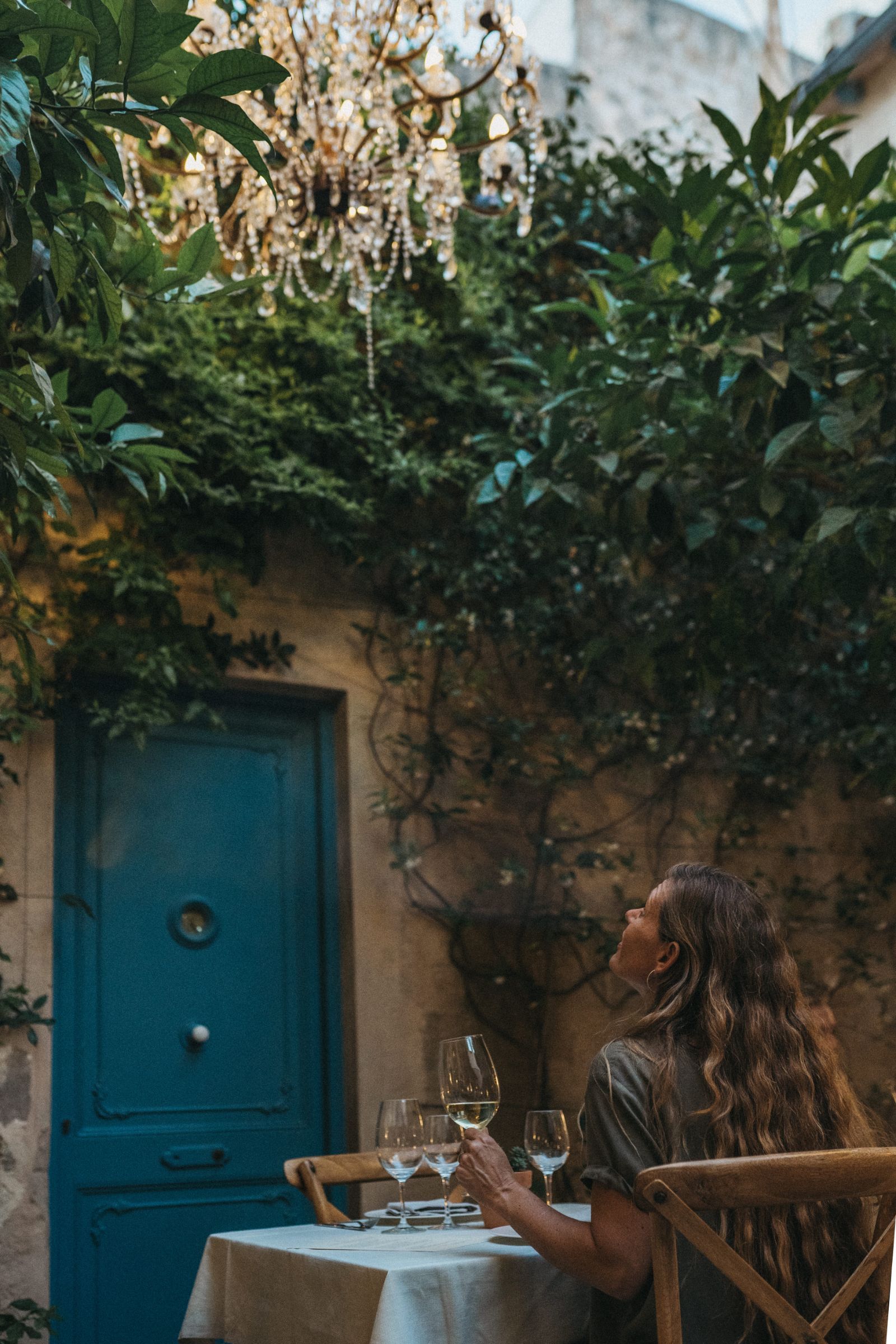 The experience is magical: the courtyard is lit only by candles and chandeliers. It is also the perfect opportunity to visit our wine cellar, located in the old larder of the house. It is a moment of intimacy between the client and the wine cellar, where clients can choose and take the bottle that most tempts them.
We are open to the public every day for breakfast from 8.30 a.m. and brunch from 11 a.m. From Thursday to Sunday from 7:30 p.m. we are open for dinner.